Acupuncture
Registered acupuncturists draw on their years of extensive training to re-balance your body by improving the energy generation systems in the body and calm overactive systems.
Traditional Chinese Medicine (TCM) Acupuncture uses the knowledge and experience of millennia of Chinese tradition in healing to treat a wide variety of conditions using various techniques.
Acupuncture involves the painless insertion of fine, disposable, sterile needles into acupuncture points, of which there are several hundred all over the body. All have different effects when treated. Not only is the location of the correct points important, but the technique of stimulating the different points for various conditions is critical.
Acupuncture is beneficial for acute and chronic disorders including pain relief and management, stress and is also used for general wellness and relaxation.
Acupuncture Treatments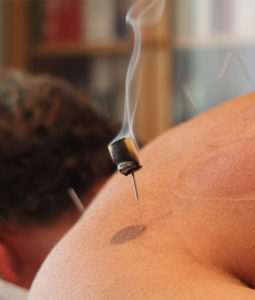 At Max Health we offer:
Laser acupuncture, moxibustion & cupping
Electro acupuncture
Auricular acupuncture
Chinese herbal treatments
Shonishin: Japanese paediatric treatment
Facial constitutional acupuncture
There is much research that supports the efficacy of acupuncture for many conditions.
Children's acupuncture – no needle
Developed in Japan, sho ni shin or "little peoples' acupuncture" uses no needles. The specialised paediatric acupuncture technique was developed for infants and children up to the age of seven. Instead of needles, shonishin employs special small tools on the skin which are applied with specific techniques to stimulate gentle sensations. Children get to love their acupunture treatment which can be combined with Chinese herbal Medicine or Homeopathic treatments.
Constitutional Facial Acupuncture
At Max Health, facial acupuncture is combined with other techniques for natural and highly effective natural skin treatments. The Chinese have a long tradition in facial enhancement and beautification therapies going back thousands of years which we put to use in delivering natural skin therapies that don't rely on toxin-laden treatments.
Qualified TCM Acupuncturist
At Max Health, our acupuncturist Dr Hannie (Johanna) Byrne is registered with AHPRA and the Chinese Medicine Board of Australia.