Qualified Healthcare Practitioners with a Holistic Approach
Doing things a little differently, and personalising your health care
Are you seeking a more natural approach to your health and function, but also want the safety and reliability of a registered and highly trained healthcare practitioner?
At Max Health, our practitioners are all AHPRA-regulated professionals who use traditional and modern approaches to help you achieve optimal health and function. We aren't ordinary in our approach – we work with you as a team, listening, guiding and empowering you to achieve your health and movement goals.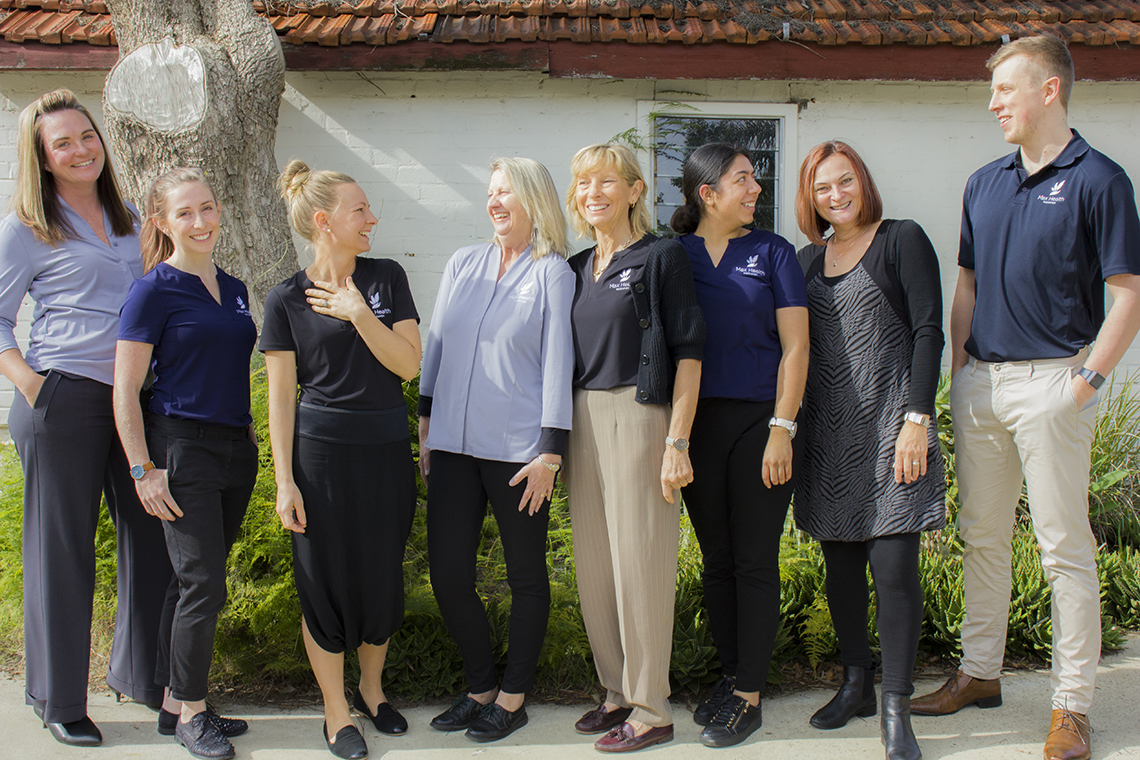 Who We Help
Do you have unresolved health or movement issues? Our clients are often seeking drug-free approaches to long term health concerns. You may be interested in a natural clean-living lifestyle, seeking effective resolution of health issues that have been unable to be resolved with other interventions, want to manage pain without long term medication, or be an athlete or performer striving to optimise your performance and recovery. You may have previously tried conventional medication, physiotherapy, osteopathy or chiropractic approaches but have not achieved the outcomes you hoped for.
Our team is professionally trained in modalities including functional soft tissue treatments, traditional Chinese medicine and acupuncture, bioregulatory medicine and natural skin therapy. Using this knowledge and our practical experience, we create a map towards maximising your health with a multi-faceted approach. With many years of clinical experience in these areas, our Max Health team offers quality ongoing care in a warm, friendly environment. We want to be your partner in ongoing wellness.
We promise you:
Over 50 years combined healthcare experience, putting you in good hands

Family-friendly service in our warm and welcoming clinic

Rehabilitation and lifestyle advice to get you back on track faster, for the long term

Safe, effective, natural treatments to help you reach your health and wellbeing goals fast
Fully Qualified AHPRA registered Practitioners
While we're known for our experience in performance enhancement and recovery for athletes, we help people from many walks of life enhance their health with a natural therapeutic approach. With a science based background and AHPRA registration, our team is focused treating the whole person to achieve optimal health and wellbeing.
Whether you are suffering from a chronic illness, recovering from an injury, wanting greater performance outcomes from your body or just interested in maintaining your health with minimal recourse to pharmaceuticals, our fully trained and registered practitioners will be by your side to help you achieve optimal health and recovery now and into the future.
With many years of clinical experience in these areas we have further built on our philosophy and team and are proud to offer our quality care in a warm, friendly environment.

We have a special interest in helping you with:
Sporting injuries, soft tissue and musculoskeletal care
Back, neck and sciatic pain
Headaches and migraines
Joint Aches, Arthritis and Fibromyalgia
Reproductive health, menopause and hormone balance
Digestive health and nutrition
Skin therapy and rejuvenation
Sleep and Fatigue
Anxiety
Immune System
Maximise Your Health Today
Max Health are your support crew for a naturally healthy life, offering drug free, holistic answers to your pain and limitation.